About Freshstart Physiotherapy
Formed by highly experienced and skilled physiotherapist Shelley Solomon, Freshstart Physiotherapy focuses on women's health; pelvic floor, continence and pelvic pain issues; and the treatment and relief of lymphoedema.
Shelley is an experienced physiotherapist who focuses on the treatment of both men and women with:
bladder and bowel issues
pelvic organ prolapse
pelvic pain conditions
sexual pain and sexual dysfunction
pregnancy and postnatal musculoskeletal issues
breast, gynaecological, urological, colorectal and prostate pre and post-operative needs
lymphoedema.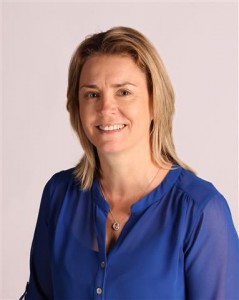 With a huge level of experience behind her, from her work in both New Zealand and in London, Shelley is available to work with clients in Northland at her clinics in Whangarei and Kerikeri.
As a member of a number of professional organisations, including Physiotherapy New Zealand, Continence New Zealand, Australasian Lymphology Association, and Women's Health Training Associates, you can be assured of a professional, friendly and expert service each step of the way.
What We Treat
From pregnancy and post natal care; pelvic pain conditions; pelvic organ prolapse; sexual pain and dysfunction; bladder and bowel issues; breast, gynaecological, colorectal pre and post-operative needs; and lymphoedema – the Freshstart team are experienced in it all and can help you with any concern or issue you may have.
Freshstart Physiotherapy are highly experienced in the treatment of bowel and bladder problems in both women and men. Don't suffer the embarrassment or discomfort of problems that may be prevented or alleviated with treatment. Contact us today to find out more.
The team at Freshstart are highly qualified in the treatment of lymphoedema, a condition caused by the accumulation of excessive amounts of fluid resulting in swelling of one or more regions of the body. At Freshstart, we can work with you to reduce the likelihood of lymphoedema developing and to minimise swelling if it does occur. Each case is different, call us today to find out more.